Our Team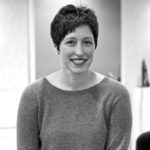 Alicia
Connection means everything to salon owner, Alicia Mirando. Her love for fashion, travel, fitness and family all inspired the tagline, "Many Wonderful Things". She knows it is a combination of such wonderful things excitement and joy that happens when making a personal connection with her clients and stylists. She first fell in love with hair styling and the beauty industry when she was allowed to skip school to attend beauty shows with her parents who owned the salon before her. Ever since, she has been drawn to stylists who showcase strong cutting technique and style. As a stylist with 20+ years of experience in cut and coloring, Alicia strives to keep her styles relatable to individual lifestyles of her guests. She attends hair styling academies around the United States and Europe including Tony and Guy in London and Sassoon Academy in Chicago.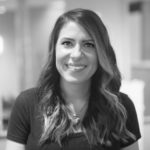 Lauren
When you make changes in how you look, Lauren believes that it sets forth changes that ripple throughout your life. This belief comes from the advice her soccer coach bestowed on her. Her coach said, "When you look great you feel great, and when you feel great you play great." Lauren believes that change is not about trying to look like something you're not; it's about using what you've got to make you feel your best. She started her career 12 years ago at the Aveda Institute in Tempe, Arizona. She continued training at the Bumble and Bumble University in NYC and with Rebecca Taylor, Zoe Carpenter, and Gion Vincent etc. in both cut and coloring techniques. Lauren has a particular love for creating awesome dimensional color with foils and balayage, and feels strongly about the positive attributes of great blowouts, fresh brow waxes and tousled waves.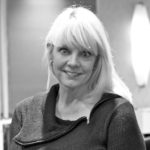 Karen
Karen's hairstyling techniques were honed and molded 29 years ago. She continues to style her clients in the latest hairstyles and color which require little to no maintenance! Karen continues to establish positive rapports with her clients, reflecting their vibrant personalities through their hairstyles. She has attended many courses including Trendzoom by Goldwell in London, which have contributed to her growing passion of hairstyling.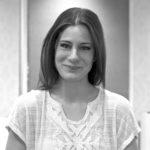 Rebecca
Always comfortable in a salon atmosphere, Becky knows her way around any hair need, whether it's rediscovering curls or tending to split ends. While she is especially keen on giving short cuts and highlights, Becky has the ability to bring out the natural beauty of any individual. Becky's favorite aspect of her job is being able to watch clients children grow up to become young adults. To follow the evolving trends, she attends a variety of hair styling classes including Bumble and Bumble, KMS, Aveda and curly hair education.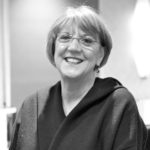 RoseAnn
Hairstylist by day, then a hip mother and grandmother by night—RoseAnn may be mistaken for a superhero! She has attended international beauty shows and a number of training courses to keep up with the latest trends to enhance her client's uniqueness and quality.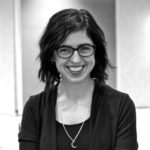 Vicki
Warm and compassionate, Vicki loves helping others feel good about themselves. For Vicki, the cut is her passion. She knows that a well-executed haircut holds power; it gives the wearer confidence. Since Vicki is driven and focused, she hones her craft and has trained at Sassoon Academy in Chicago and at Goldwell/KMS Academy in New York City. Vicki believes it is important to connect with her clients while they are in her chair. Certified in Reiki 2, Vicki aims to provide comfort to her clients as well as a beautiful hairstyle. Vicki's career choice has both humbled and empowered her because as hairstylist, she finds her inner strength. At Salon Venustas, her coworkers have become sisters, and her clients have become friends. Walking into the salon each day fills her with gratitude for her profession, and confirmation that what she does matters.
Addi
Addi first discovered her place in and admiration for cosmetology doing makeovers and touch ups for her fellow dancers while competitive dancing during her adolescence and young adulthood. She enjoyed the creativity with each new challenge she was given and has been beautifying and, in turn, empowering everyone in her path ever since. In addition to being a hairstylist, Addi continues to enjoy dancing and a newfound love for pin-up modeling. Addi's work has been featured on well-regarded hairstyling websites including behindthechair.com. She particularly enjoys when clients bring in pictures of styles they want her to replicate only to find that it is her own work staring back at her! She is best known for her updo styles, men's cuts and work with make-up. Addi is also known for the calming effect she has on her colleagues and clients. Even with her obvious and noted talents, achievements, and experience, Addi still strives for her absolute best work by continuing her education in the beauty industry.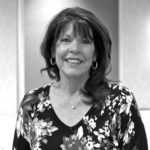 Tracy
Tracey is our front desk coordinator and has been keeping the salon running smoothly for 16 years. The entire front desk team are here to greet you and ensure you have an exceptional visit to Salon Venustas.