Our Team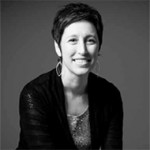 Alicia
Connection means everything to salon owner, Alicia Mirando. The salon has been a part of her entire life—literally. As a child, Alicia grew up in the salon and continues to carry-out family traditions while adding a new flare for its third generation. She has attended academies around the United States and abroad including Tony and Guy in London and Sassoon Academy in Chicago making her signature styles relatable to both the small-town and city girls alike. Alicia's love for fashion, décor, fitness and family all inspired the tagline: "Many Wonderful Things." It is a combination of excitement and joy that happens when you make a personal connection", states Alicia.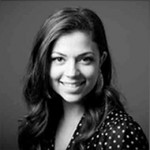 Angela
Angela strives to create hairstyles that are timeless and versatile. Her meticulous attention to detail have earned her to receive positive feedback from her clients. She is currently in her second year of the Goldwell Salon Specialist Program where she is keeping up with the latest trends and techniques in hair color. Angela is a genuine person, who provides hairstyling services because it bring her joy to see her clients leave feeling confident.
Andrea
Andrea has evolved with this salon beyond her years. She had participated in Goldwell Salon Specialist Program in 2015 and attended the Sassoon Academy, bringing the latest color techniques and trends to the salon. Between keeping up with the latest trends and exceeding the expectations of each of her clients, Andrea has always been proud to say she is a hairdresser. She admires short hairstyles that are manageable for the beach or a great read in the park.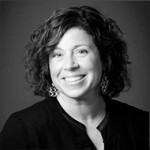 Jennifer
Jennifer has been with the Salon Venustas team for about 19 years. She truly enjoys the diversity of each of her clients and the sisterhood comradery among her fellow stylists. She is a key believer that each of her clients lift her up as much as you lift them, whether it be spiritually, emotionally, or physically. Jennifer highlights the beauty into each of her clients.
Jessica
Jessica's hairstyles have been speaking volumes for over 5 years! Among updos, blow-outs, celebrity-cuts, and pristine color palettes, Jessica has a natural talent. Jessica is in her second year of the Goldwell Salon Specialist program. Mastering hair color and bringing back to the salon the most current color techniques and trends.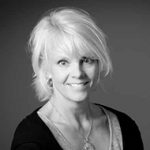 Karen
Karen's hairstyling techniques were honed and molded 29 years ago. She continues to style her clients in the latest hairstyles and color which require little to no maintenance! Karen continues to establish positive rapports with her clients, reflecting their vibrant personalities through their hairstyles. She has attended many courses including Trendzoom by Goldwell in London, which have contributed to her growing passion of hairstyling.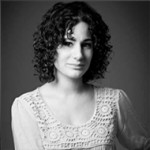 Rebecca
Whether you are looking to rediscover your curls or tend to your split ends, Rebecca has the ability to bring out the natural beauty of an individual. Becky's favorite aspect of her job has been to see clients as children, suddenly grow up into young adults. She has attended a variety of hairstyling classes including Bumble and Bumble, KMS, Aveda, and curly hair education.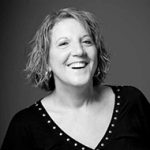 RoseAnn
Hairstylist by day, then a hip mother and grandmother by night—RoseAnn may be mistaken for a superhero! She has attended international beauty shows and a number of training courses to keep up with the latest trends to enhance her client's uniqueness and quality.
Vicki
Vicki loves the small things in life that leave you smiling—a cup of coffee, a good book and purring cats fall into that category among other simplicities. In just a short time, Vicki has built a strong rapport with her clients. Whether you desire a classic look or yearn to spice up your style, once Vicki reveals the end result, she guarantees an added smile.